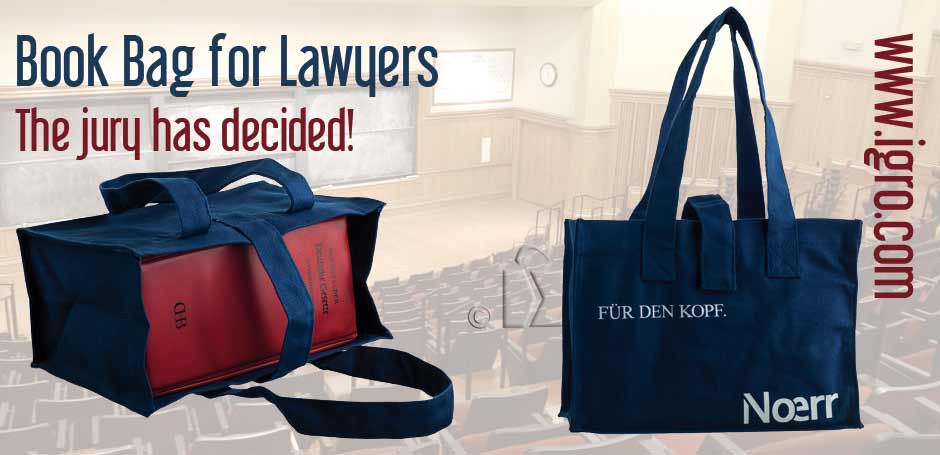 For one of Europe's leading business law firms, the Munich Noerr LLP, IGRO produced the the "Schoenfelder Bag", a smart promotional bag, which visibly advertises the renowned Munich-based firm on all German law school campuses.
The bag is designed to hold the German Corpus Juris "Schoenfelder", a 6 pounder book that every law student needs.
To comfortably carry this heavy text Igro designed a clever heavy-duty canvas carrier, that carries as well as protects its contents. The Schoenfelder Bag is custom branded with the printed company logo.
Art. Schoenfelder Bag
Measurements: appr. 17 x 22 x 12 cm
You want to know more? Contact us!