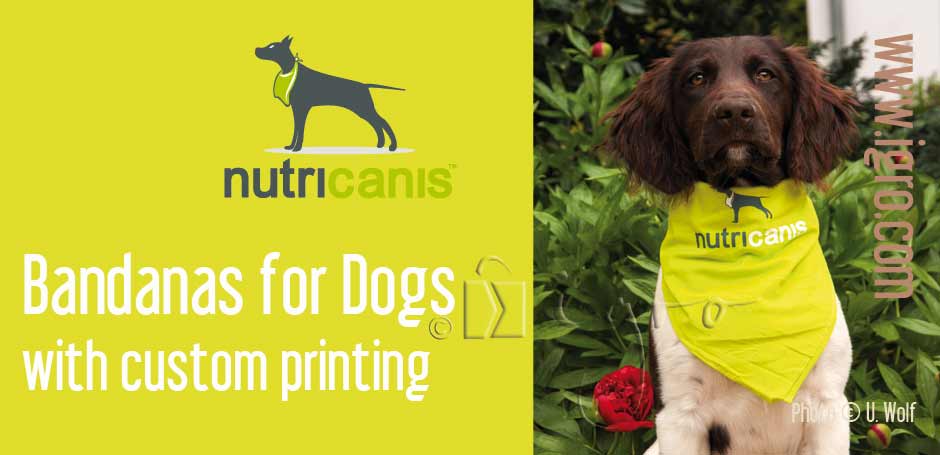 Custom Printed Dog Bandana Fashionable and useful dog bandana. Protects against harsh winds that can cause a cold and increases the visibility and road safety even in dawn light. On top of that the bright green colour ensures that dog owners don't lose sight of their pet when it is running free in the forest or park. Finally the bandana looks cute and stylish.
Made of 100 % pure strong cotton the bandana is folded into a triangle and tied loosely around the dog's neck. It measures 53 x 53 cm and fits almost all sizes of dogs. Machine-wash at 40º C. This bandana was dyed in a special colour according to customer request.
You want to know more? Contact us here.