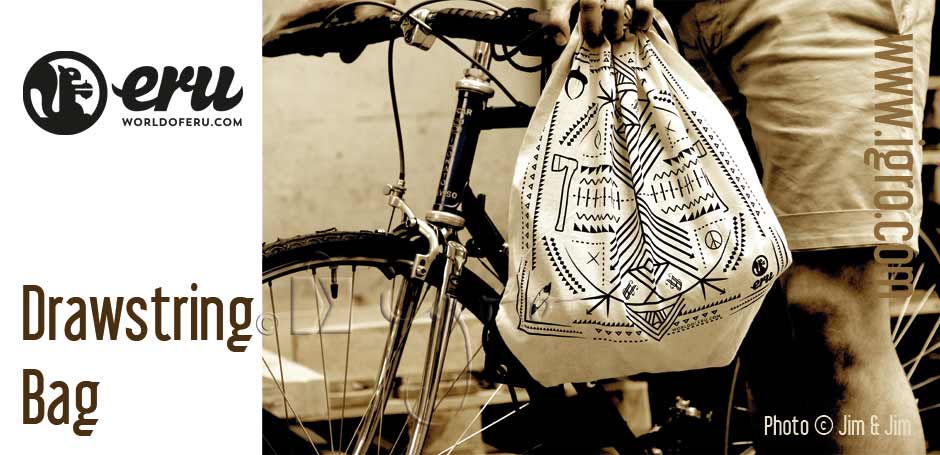 The stylish ERU Lifestyle Bag was created for the Zurich Agency for Youth- and Student Marketing jim & jim AG. Thanks to its creative design it has become a trend object among young people in Switzerland.
The Swiss illustrator Linus von Moos alias Rips1 was responsible for the printing artwork which can be described as straightforward and somehow archaic. The ERU Lifestyle promotion bag can also be used as a rucksack.
The promo bag was filled with various goodies from renowned companies like BOA Lingua, STUcard.ch, SINALCO, ricardolino.ch and others.
You want to know more? Contact us here.